These routers are suitable for ADSL, FTTC and Fibre/cable connections where the modem is supplied separately.
TPLink TD-W9960 Modem Router
£24.99 ex VAT
In Stock: Yes
Zyxel VMG8623-T50B AC1200 Modem Router
£49.99 ex VAT
In Stock: Yes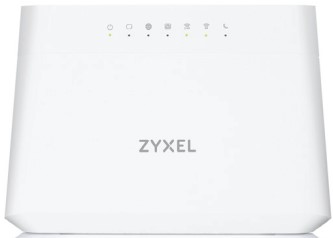 ADSL/VDSL2 Modem Router with 4 Gigabit LAN Ports and 1 Gigabit WAN Port suitable for FTTC services and FTTP services 2 X FXS VOIP ports
AC1200, dual-band WiFi with 867Mbps* 802.11ac 2x2 Wave2 technology

For use with ADSL,VDSL connections or FTTP connections.

MAC Filter Control.

Port Forwarding.

Web-based interface for easy configuration.