Freeola Guides

Web Space & FTP Guides
---
Web Space & FTP Guides
Help with Freeola UK Web Hosting services. The help guides listed below will walk you through setting up your Freeola Web Hosting services and also help you to solve common problems. If you can't find what you were looking for you can call our friendly UK-based Help & Support team on 01376 55 60 60 or email us.
Alternatively you might want to contribute a help article yourself.
---
Uploading Your Website via FTP
Using Freeola VIP Hosting
Advanced Scripting Techniques
Freeola InstantPro Website Builder
---
Still baffled? Think you can do better?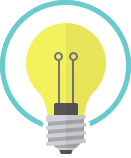 Request an article and Freeola staff or other contributors may create an article just for you. Alternatively you could write an article yourself if you think it will be useful and might help others.