About Static IP Addresses:
Get Your Free Static IP Addresses
Find out everything you need to know about Static IP Addresses and how they can benefit you.
What is a Static IP Address?
Put simply, an IP (or Internet Protocol) Address is a unique number that identifies your computer on a network or the internet. Every computer connected to the web has an IP address which is how it can communicate with other machines to send and receive information (like e-mails, web pages or file downloads).
Most internet service providers will randomly assign you a different IP address every time you connect to the internet. This is known as having a Dynamic IP Address. Alternatively, a Static IP Address means that you have the same unique address every time you connect to the internet.
Do I need to worry about IP Addresses?
The short answer is probably, 'no'. All internet users have an IP address and whether you have a static address, or whether it is dynamically assigned, you will still be able to access the internet in the same way. If you do not understand IP addresses then it really won't make any difference to your internet experience which type you use.
However, for technically-minded internet users, having a Static IP Address allows you to try a number of more advanced projects that would be more difficult, or impossible, with a dynamic IP address. These advanced features are what makes a Static IP Address desirable, and it's why some ISPs charge around £60-100 annually to upgrade from Dynamic to Static addresses. We offer a free static IP address with all of our cheap broadband connections.
What are the benefits of a Static IP Address?
Because you (and other internet users) will always know your computer's 'location' on the internet, you can enjoy some powerful possibilities:
Run your own E-mail Server
With a static IP address you can set up a local SMTP and/or POP3 mail server.
Create a server for web pages or files
Because your computer's location on the internet doesn't change, it is simple to access your machine to serve HTML pages or other types of file. This can be done either by typing in your IP address or via a domain name as a Static IP address allows you to use DNS (Domain Name System) to point a domain name (like bbc.co.uk) to your computer.
Create a PC game server
Many PC games now have an important online element, some with huge followings for competitive or co-operative gaming. A Static IP address allows you to host a games server from your own computer to set up games to play with friends online. You can also chat to friends during the game using Voice Over IP (VOIP) chat software like TeamSpeak or Ventrilo.
Secure access to work or other remote networks
Many people running private networks will not allow external computers to access their systems for security reasons, even if they are password protected. However, with a Static IP address you can always identify a specific connection, which means that you can allow remote access only from restricted locations.
Access your PC from anywhere
You can use your Static IP Address with remote desktop software to log-in and use your machine from anywhere in the world.
Use with remote equipment & accessories
Many applications are designed to be used with a Static Address so that you access it remotely. One example of this is home security cameras that let you log in from other computers to view footage.
Use with software applications
Many programs offer advanced functionality with a dedicated IP address. As well as remote/external access, one example of a useful feature would be to omit your own computer's IP address from traffic statistics about visitors to your website/server.
Want multiple Static IP Addresses?
You can have up to 8 IP addresses with our NO-NAT upgrade for just £15 (inc VAT) on our Fibre broadband and ADSL broadband tariffs (multiple static IP's are not available on our Unlimited ADSL2+ tariff). Call our Sales Team on 01376 55 60 60 if you wish to order additional IP addresses.
NAT, or Network Address Translation, is the means by which a small network of computers can share a single IP address, assigned to you by your ISP. If you use a router to connect several devices to the internet you will be using NAT technology. Every Freeola broadband customer gets a free static IP address as standard, and this is the way most home networks operate.
Small businesses or individuals wishing to run multiple servers or a VPN (Virtual Private Network) may wish to employ blocks of IP addresses to create a NO-NAT network. This means that instead of having to share a single IP address, the computers on your network can have their own IP individual addresses. With Freeola Broadband you can request a NO-NAT upgrade, which means we can assign an additional 8 IP addresses to your account, for only £15 (inc VAT). This would make 5 addresses available to you, as three must always be reserved for the network address, broadcast address, and the router.
How do I get my Free Static IP Address
---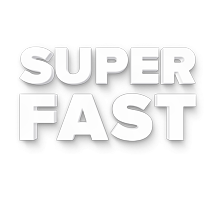 Lightning fast broadband + free unlimited services + line rental!
Sign up for one of our cheap broadband deals and get great benefits like access to our free unlimited services. Combine broadband with our 'naked' or broadband-only line rental and save big compared to other ISP's line rental offers.