Freeola Broadband
The Wireless Guide - Gaming
Online Gaming
It's highly likely you've played a game before on a computer or a console, against the artificial intelligence of the computer as your only obstacle. And while gaming this way is still (as it has been for a very long time) very popular, your broadband connection gives you instant access to a whole new world of gaming...
If you fancy developing and testing your gaming techniques against 1000's of REAL people, then online gaming is the way forward. You'll find loads of popular games support online gameplay such as Call of Duty, Battlefield 4, World of Warcraft, Mariokart and FIFA 14. Plus there are new games being developed with better graphics and gameplay all the time.
It's not just Computers & Laptops that can have all of the online fun either, all modern consoles these days are capable of accessing the internet to play games, such as Microsoft's Xbox One, Sony PlayStation 4, the Nintendo Wii U and even the handheld Nintendo 3DS!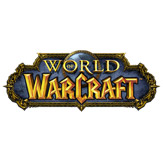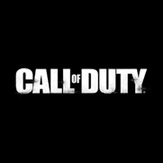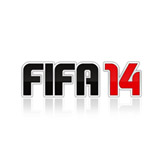 What do I require for super-fast Online Gaming?
Online Gaming Capable Broadband Connection
Well, firstly you'll need a broadband internet connection that is capable of online gaming, such as any of Freeola's broadband packages. See below for the advantages of using Freeola Broadband for online gaming.
A Broadband Network
This is only required if you are looking to connect more than one device to the internet at the same time, for example, if you only have one PC then you don't need a network, just a standard ADSL Modem will be enough for online gaming.
If you are looking to connect more than one device such as Computers, Laptops, Consoles etc then you will need a network, nearly all new Laptops, Computers and Consoles have wireless capabilities, so it makes sense to have a Wireless Network.
Please see our Wireless equipment guide for information on equipment, and help getting started.
Wireless Gaming Equipment
Consoles capable of online play usually include the equipment that you need to get it online, in fact most of these modern consoles are capable of connecting to the internet wirelessly, so if you have a Wireless Broadband Network set up you can take full advantage of this facility. To play online wirelessly Xbox 360 users will need to purchase an Xbox Wireless Networking Adapter.

Freeola Broadband is great for Online Gaming
There are many great reasons to get Freeola Broadband (just take a look at the unlimited services bar on the right), but there are even more great reasons to use Freeola Broadband, especially for online gaming.
Freeola Broadband is compatible with Xbox Live (includes Xbox, Xbox 360 & Xbox One), PlayStation Network (includes PlayStation 2, PlayStation 3 & and the brand new Playstation 4) and Nintendo Wi-Fi. Our Broadband also offers:
A Good Ping Response Time
You will occasionally come across your 'Ping' while playing online games.
The Ping is the time it's taken to send a request to travel from your machine to the server (that your online game is hosted on) and back to your computer again. So the lower the ping, the faster the response, and the faster the better!
A Free Static IP Address
An IP Address is a unique number that identifies your computer on a network or the internet. Every computer connected to the internet has its own IP address, but most IP addresses will change every time the computer connects to the internet. Static IP addresses, however, stay the same each time you connect allowing you to do even more with your Static IP Address.
The Option to Create Your Own Game Server
One of the great reasons to have a Static IP Address is that you can create and host your own game server from your own home.
Massive Data Usage Levels & Fast Connection Speeds
Everything that you do on the internet uses up 'data'. This includes sending e-mails, viewing web sites, uploading, downloading and of course online gaming etc.
Luckily, Freeola Broadband packages have average connection speeds of up to 16Mb (with a theoretical maximum of 24Mb) and massive data usage limits so now you can play games online faster and for longer!
---
Setting up your own Wireless Broadband has never been easier!
Well, first of all you'll need to have a wireless compatible broadband connection. Freeola's Broadband packages are all wireless-friendly and it's incredibly quick and easy to get yourself set-up. Simply take your pick of our amazing broadband packages, and choose your wireless equipment during sign-up. We'll even pre-configure your router so it's ready to plug in and surf... It really is that easy!
If you already have a wireless capable broadband connection, take a look at our Wireless Equipment page to find out what equipment you need. If you already know what you need, you can purchase cheap wireless equipment from the Freeola Shop.
Choose your Freeola Broadband Package
Select your choice of wireless equipment
Relax, and we'll take care of the rest
---
Wireless Glossary
Wireless Broadband
A broadband internet connection without any wires or cables connecting the computers to the internet.
Wireless Network
A Network of multiple Computers, Laptops and Printers all connected to each other and the internet wirelessly.
Wireless Router
The essential item that connects you to the Internet with the built in ADSL modem.
GB
A GB (gigabyte) is a unit of information or computer storage equal to 1 billion bytes.
Mb
A Mbps (megabit per second) is a unit of data transfer rate equal to 1,000,000 bits per second or 1,000 kilobits per second.
PCI Adapter
An Internal Network Adapter used with PCs allowing wireless communications between the Computer and a Wireless Router.
USB Network adapter
An External Network Adapter suited to all types of computers allowing wireless communications between the Computer and a Wireless Router. USB adapters are very easy to use as you simply plug them into a USB port on your computer.
WEP, WPA, SSID hiding & MAC Control
These are all different types of Wireless Network Security. These allow for different levels of security to be set within your wireless router so that your network is safe from intruders trying to connect to your network.
MIMO Technology
Multiple-input multiple-output communication. MIMO Routers have more antennas therefore allowing more wireless connections and more coverage. A MIMO Router allows more devices to connect to it than a standard router, and will also have greater coverage, so the range of the wireless network can be increased.
802.11
The Wi-Fi standard that applies to wireless devices such as routers, denotes a set of Wireless LAN/WLAN standards developed by working group 11 of the IEEE LAN/MAN Standards Committee (IEEE 802). The two main types are 802.11b (which supports speeds of up to 11Mbps) and 802.11g (which supports speeds of up to 54Mbps). You won't notice any difference when browsing the internet with a standard (up to 8Mbps) broadband connection, however file and data transfers between devices on a wireless network will be faster with the 802.11g rather than the 802.11b.