Adding Skyscrapers Introduction
A skyscraper is an area of content situated on the left and/or right of your site. You can add any type of content within this area, such as images, text, links and advertising.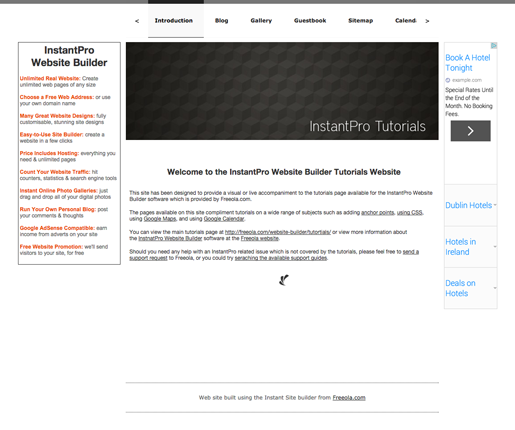 As Skyscrapers are generally contained outside the normal content area you can add any content you wish to your skyscrapers. This can be links to pages on your site, or an image advertising an event or product you are involved with.
The image above shows two examples of how skyscrapers can be used on your InstantPro Website.
Below are links to tutorials regarding the two different types of skyscraper; Standard and Google Adsense.