Creating an InstantPro Shop
The InstantPro Shop allows you to add products to your site and take payment through PayPal, with no sellers fees.
When creating your shop, you'll be taken through a wizard and can choose one of two options: Upload Products Individually or Import a Product List.
The guides in the table below will cover setting up a new shop using both methods from start to finish, as well as the different aspects of managing your shop. An example of a live shop page is below: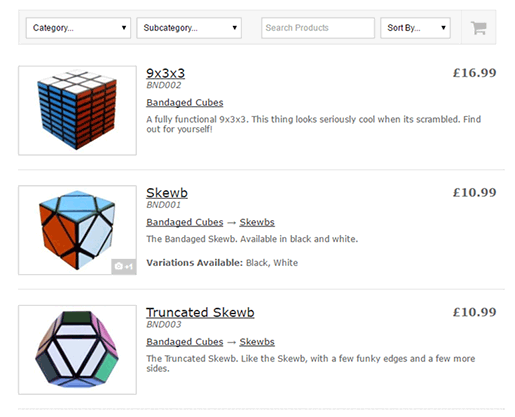 Creating a Shop
Set Up Your Shop Using The Shop Wizard.
Adding Products Individually To Your Shop.
Exporting Your Product List.
Payment & Delivery Settings
Set Up PayPal Or Alternative Payment Instructions.
Set Up Delivery Per Item, Per Order Or Multi-Item Discount.