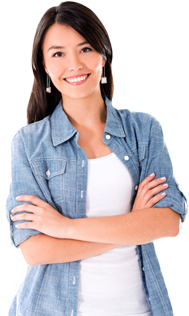 You don't need to download anything or learn how to use any software. You don't need a degree in IT or a flair for design. Anyone can create an impressive looking website in no time.

Using the InstantPro Website Builder
With InstantPro there's nothing to download to your computer - it's all done via the web, using the MyFreeola Control Panel. InstantPro works by providing 'building blocks' which allow you to create a fully functional, flexible and customised website!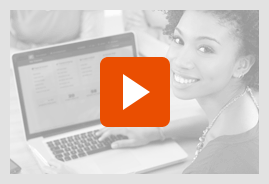 Once you launch the builder, you'll be taken to the Main Menu and shown around, so you can get to grips with all the basics and get your site up and running.
Building websites with InstantPro is as easy as entering information in to text boxes and clicking next. That's all!

Choose Your Website Address
When you sign up to use InstantPro, you will first choose the address where your website will appear on the internet. If you want your own personal domain name (e.g. yourwebsite.com), you can register one now at GetDotted from just £1.99 per year. Alternatively, you can choose to create your website with a Free Web Address from Freeola.

Build Your Website
Once you've chosen your address, you'll be prompted to open the online instant website builder which will open in your internet browser window. The first time you open the DIY website builder, you'll be shown around the Main Menu to get to grips with the basic requirements to build your own website and start to create your first web page. Check out our video to find out more!

Design and Layout
Choose your favourite template from our extensive range of design options and style your navigation. There are various options allowing you to fully customise your website's layout and theme. You can choose from a range of free images and even a logo for your website using the built-in logo creator, or simply upload your own images if you have any pictures or artwork already. Whatever works best for you! To see InstantPro Website Builder in action watch our video.

Building Pages
Once you've chosen your design, you'll be ready to create your first web page. A 'Standard Page' is the most versatile page in InstantPro and can be used to create modern, flexible pages. Simply dragging and dropping elements like images, media and spacers allows you to create your perfect layout without any need for learning code. Just drag your elements into your page to move and re-size them.
It's simple to add images, media files, videos and more by simply clicking a button. You can either create a layout from scratch or choose one of our existing website templates which include placeholders for an attractive mix of text, media and images.
As well as a standard web page, the InstantPro builder allows you to create a fully functional Online Shop, Blog Pages, Photo Galleries, Links and Contact Forms in just a couple of clicks. It really is amazingly simple.
What's more, with our easy site builder you can combine any of the page types to construct your page from small, manageable sections (for example, an artist may want to combine a Photo Gallery of their work with a Contact Form section below, so that visitors can get in touch). InstantPro allows you to combine an unlimited number of different page types, so there's absolutely nothing to hold you back! Want to see more? Check out our InstantPro introductory video.

Launching Your Website
Once you've made your first page, you can choose whether or not to put your website live for the world to see, or if you want to continue working on it or add more pages before you publish your new website. Once you're ready, simply clicking a 'launch my website' button will automatically update and publish your website online - there's no need to worry about setting up website hosting, it's all included and automatic with InstantPro.

...And that's it!
After applying the final few touches and finishing off the rest of your pages on your first website... it's complete! It's never been as easy to build your own website! But this is just the beginning - you can promote your site by submitting it to our Customer Sites Directory.
You may also begin applying lots of Search Engine Optimisation techniques, to help get your site listed in search engines such as Google. For any help on using InstantPro online site builder, please see our tutorials section for in-depth, step-by-step guides that walk you through how to create your own website.
---
Everything you need. Just £3.49 (ex vat) per month.
Build a website in 5 minutes with our easy website builder.

Unlimited hosting so you can have unlimited pages, images and more!

Free promotion in our site directory to give your website a traffic boost.
InstantPro Website Builder