Hit Reach
River Court , 5 Victoria Dock Rd , Dundee , DD1 3JT
Hit Reach provides Web Design & Search Engine Optimisation (SEO) and we specialise in WordPress Websites. Our main offices are in Arbroath, Angus near Dundee in Scotland. Whilst our core services are Website Design and SEO we combine a range of other services including Web Development, SEO Training, PPC Management, On Demand Presentations, Graphic Design and Website Maintenance and Support.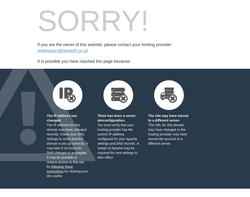 jpcreativevision.co.uk
29 warddykes path, arbroath, angus, Scotland, DD11 4AT
Thanks for choosing JP Creative Vision, the only choice for web design in Scotland and web development in Scotland. We would like to quickly tell you a little bit about ourselves and the services we provide. My name is James Dunbar Phillip I'm a Scottish freelance web designer and web developer specializing in web development, web design, search engine optimization, content management systems and much more with more than six years' experience, and my partners name is Kirsten Elizabeth Murray who is also a freelance web designer and web developer who specialises in front end web development and search engine optimization, with over four years' experience.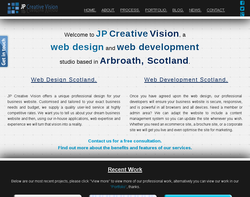 Browse our web designer directory maps