---
Spacers are a useful tool for styling your pages. You can use a Spacer block to create spaces between different Page Elements.
Step 1: To add a Spacer, using the Page Elements Sidebar, select the Add Spacer box and drag it to where you would like it in the Page Editor.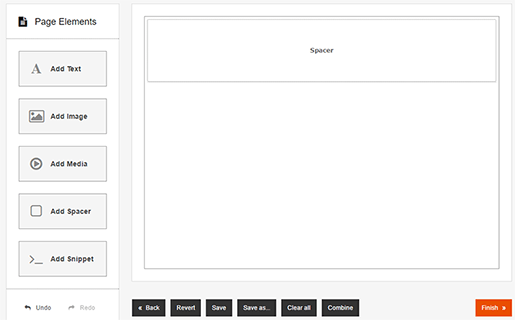 Step 2: You can add Spacers between the elements on your page, to adjust the size of your spacers simply drag the corners of the Spacer Block. To move your spacer around, Drag & Dropit where you want it.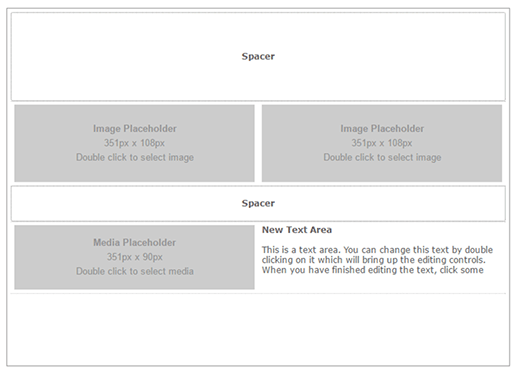 Step 3: To ensure that you have the same size spacing between your elements, you can duplicate your spacers by clicking the Duplicate button from the Toolbar below.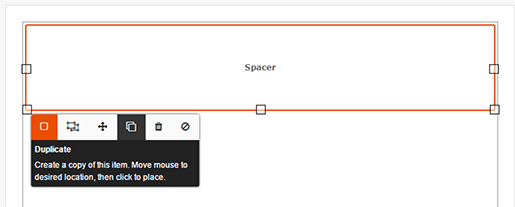 ---
---
Freeola & GetDotted are rated
Check out some of our customer testimonials below:
...great to have the backup of Freeola and the excellent staff...
I recently purchased a new computer and had initial problems getting it set up to receive and send e-mails etc and I spoke to you on several occasions and we finally got it...
YOU'RE ALL SUPER ACE!
Seriously guys, I've been having a load of rubbish with my other provider for ages now, resulting with barely any webspace (50megs), no pop3 anymore and no site admin, as i...
Need some help? Give us a call on

01376 55 60 60
Live Chat is offline
Live Chat is available:
9am to 6:30pm Monday to Friday (excluding bank holidays).
It appears you are using an old browser, as such, some parts of the Freeola and Getdotted site will not work as intended. Using the latest version of your browser, or another browser such as Google Chrome, Mozilla Firefox, or Opera will provide a better, safer browsing experience for you.