Freeola Guides
Building a Website & Web Design
---
---
Introduction: Building Websites for Beginners
HTML
CSS
Search Engine Optimisation and Website Security
Adding Features With Code
Using Optional MySQL
Web Design - Miscellaneous
---
Still baffled? Think you can do better?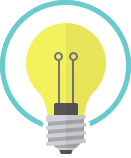 Request an article and Freeola staff or other contributors may create an article just for you. Alternatively you could write an article yourself if you think it will be useful and might help others.
Unrivalled services
Freeola has to be one of, if not the best, ISP around as the services they offer seem unrivalled.
Impressive control panel
I have to say that I'm impressed with the features available having logged on... Loads of info - excellent.
Superb in every way...
I have just changed from one ISP to Freeola Broadband and can only say that this is the best thing that I could ever have do...
Need some help? Give us a call on

01376 55 60 60
Live Chat is offline
Live Chat is available:
9am to 6:30pm Monday to Friday (excluding bank holidays).
It appears you are using an old browser, as such, some parts of the Freeola and Getdotted site will not work as intended. Using the latest version of your browser, or another browser such as Google Chrome, Mozilla Firefox, or Opera will provide a better, safer browsing experience for you.