Freeola Guides
SSL Secure Certificates
---
SSL Secure Certificates
Useful information and help setting up your SSL Certificate. If you can't find what you were looking for you can call our friendly UK-based Help & Support team on 01376 55 60 60 or email us.
Alternatively you might want to contribute a help article yourself.
---
About SSL Certificates
Using Your SSL Certificate
---
Still baffled? Think you can do better?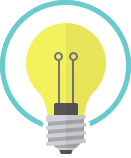 Request an article and Freeola staff or other contributors may create an article just for you. Alternatively you could write an article yourself if you think it will be useful and might help others.
Freeola & GetDotted are rated
Check out some of our customer testimonials below:
YOU'RE ALL SUPER ACE!
Seriously guys, I've been having a load of rubbish with my other provider for ages now, resulting with barely any webspace (50megs), no pop3 anymore and no site admin, as i...
I have acheived my ambition thanks to Freeola...
It has been an ambition of mine for some long time to set up my own website for photography. I kept putting it off as I did not know much computer language. Then I was told...
Need some help? Give us a call on

01376 55 60 60
Live Chat is offline
Live Chat is available:
9am to 6:30pm Monday to Friday (excluding bank holidays).
It appears you are using an old browser, as such, some parts of the Freeola and Getdotted site will not work as intended. Using the latest version of your browser, or another browser such as Google Chrome, Mozilla Firefox, or Opera will provide a better, safer browsing experience for you.