Freeola Guides
Miscellaneous Help Guides
---
Miscellaneous Help Guides
Help with miscellaneous issues. The help guides listed below will walk you through a variety of common problems. If you can't find what you were looking for you can call our friendly UK-based Help & Support team on 01376 55 60 60 or email us.
Alternatively you might want to contribute a help article yourself.
---
General Miscellaneous Help Guides
---
Still baffled? Think you can do better?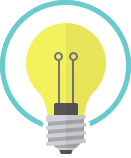 Request an article and Freeola staff or other contributors may create an article just for you. Alternatively you could write an article yourself if you think it will be useful and might help others.
Continue this excellent work...
Brilliant! As usual the careful and intuitive production that Freeola puts into everything it sets out to do, I am delighted.
A Big Thank You!!
The service and attitude from all your people was exceptional, and their practical help was delivered with patience and good...
I've been with Freeola for 14 years...
I've been with Freeola for 14 years now, and in that time you have proven time and time again to be a top-ranking internet s...
Need some help? Give us a call on

01376 55 60 60
Live Chat is offline
Live Chat is available:
9am to 6:30pm Monday to Friday (excluding bank holidays).
It appears you are using an old browser, as such, some parts of the Freeola and Getdotted site will not work as intended. Using the latest version of your browser, or another browser such as Google Chrome, Mozilla Firefox, or Opera will provide a better, safer browsing experience for you.