---
Adding Text in InstantPro
Last updated on by Freeola Support
To add text to your page use the Page Elements Sidebar, select the Add Text box and drag it on to the page. This will create a block that you can easily move around and re-size. Once you double click the block, you will be able to enter and edit your text.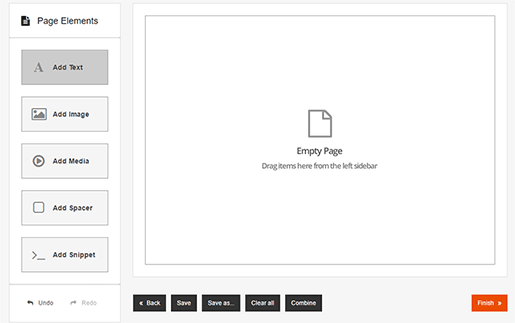 Like many text editors; there is a simple toolbar, as can be seen in the image below. The buttons are likely to be familiar to you, if there are any that you are unsure of, simply hovering the mouse over the icon will display the function.

You'll also have access to a small toolbar for your text block (shown below), within this you can duplicate or delete the block, adjust padding, borders and backgrounds.

---
---
Freeola & GetDotted are rated
5 Stars
Check out some of our customer reviews below:
Thanks for that...
Worked like a charm, again proof why i continue using you guys for our ADSL connection and web hosting. Fixed in 10 mins flat!
Excellent
Excellent communication, polite and courteous staff - I was dealt with professionally. 10/10
Live Chat is available:
9:30am to 5:30pm Monday to Friday (excluding bank holidays).
It appears you are using an old browser, as such, some parts of the Freeola and Getdotted site will not work as intended. Using the latest version of your browser, or another browser such as Google Chrome, Mozilla Firefox, Edge, or Opera will provide a better, safer browsing experience for you.