ESET PROTECT Entry On-Prem Download - 25 Computer(s) 3 Year License New
£1,079.99 ex VAT
In Stock: Yes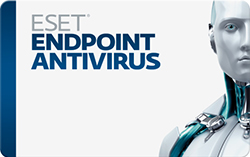 Pictures for guidance only, model may vary.
Latest version of the award-winning antivirus software. Real-time protection against threats. ESET Endpoint Edition with Remote Administrator Console.
Product Overview
25 PC/Workstation Licence
3 years of updates
Software available for download upon purchase
Suitable for Microsoft Windows 2000 / XP / Vista / Win7 / Win8
Order Before 16:30 for same day despatch
Our Review
Achieves the industry's highest threat detection performance (for viruses, trojans, rootkits, spyware, adware, riskware, phishing, hackers and more. Unlike many antivirus packages designed for home users, it works without slowing down your PC. Threat-Sense heuristic technology even scans and analysis any suspicious behavior to eliminate over 90% of 'day one' (or, previously unknown) malware - unlike antivirus programs that rely on downloading updates before users are protected.