Eset Cyber Security (Mac OS) Download - 2 Computer(s) 3 Year License New
£63.32 ex VAT
In Stock: Yes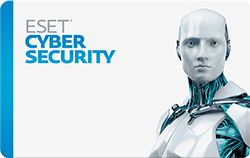 Pictures for guidance only, model may vary.
Your Mac is safe, so why is it important to make it safer? Not only do online dangers threaten your computer, but your Apple device can also become a carrier of malware that spreads to your friends and family. ESET Cybersecurity is designed to be smart and clean, just like your Mac.
Product Overview
2 Apple Mac Licence
Remote Administrator Console
3 years of updates
Software available for download upon purchase
For Mac OS X 10.5.x (Leopard), Mac OS X 10.6.x (Snow Leopard) and newer.
Order Before 16:30 for same day despatch