Freeola ADSL Wireless Combined Modem Router (4 port wired & 54 Mb wireless)
4 port combined ADSL modem & wireless router allowing up to 4 wired & many wireless devices to share your broadband connection.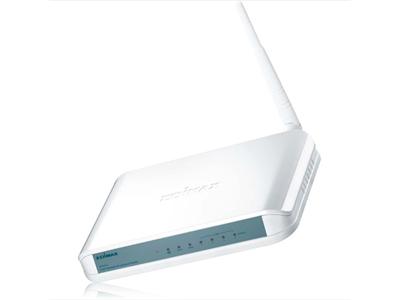 Pictures for guidance only, model may vary.
In Stock

£20.82 ex VAT
Product Overview
*

Compatible with Freeola and all other ADSL-based broadband services.

*

Compatible with ADSL, ADSL2 & ADSL2+ standards for future use

*

Downstream speeds up to 24 Mb and upstream up to 1 Mb (service provider dependent)

*

Integrated 10/100 Mbps 4 Port Ethernet switch (MDI/MDIX Auto Sensing)

*

MAC Filter Control

*

54 Mb 802.11g wireless access

*

Supports 64,128 & 256 bit WEP, 802.1X, WPA-PSK & WPA wireless security

*

UPnP (Universal Plug & Play) for easy set-up

*

Supports rate adaptation

*

QoS Bandwidth management

*

VPN pass through (IPSec, PPTP)

*

Supports NAT & Firewall enable/disable

*

Supports SPI (State full Packet Inspection) Firewall

*

Virtual Server/Port Forwarding Support

*

Cookies, Java Applets & ActiveX enabled/disabled settings

*

Web based configuration & management

*

Instructions and drivers included

*

Free Micro filter supplied

*

One year warranty

*

Brand may vary

Our Review
This ADSL Gateway is an ideal solution for home and SOHO networks. It supports the latest ADSL technology ADSL2 & ADSL2+, which enables high-speed data to be carried over copper wire on the WAN site and wireless or 4 Ethernet LAN ports on the LAN side. The device combines routing and bridging functions in a single device for high-quality, high-speed and secure access to Internet.

Based on IEEE 802.11g, the 125 Mbps wireless connectivity of this product helps to boost your productivity and to increase networking convenience with fast, reliable, and secure cable-free connection with diverse devices. Offering complete mobility while maintaining continuous network connectivity to both corporate and home intranets, Wireless LANs offer effortless extension to existing wired LANs and at the same time complement wired LANs.


The product has all security features like NAT, DMZ and SPI firewall. The Gateway provides VPN pass-through feature. With the VPN (Virtual Private Network) it makes it safe to connect to your local network from home or office. It provides built-in firewall to block unauthorized users accessing your network plus the URL blocking feature make it possible to block unwanted websites. The DMZ service make a client fully expose to Internet and ensure complete Internet security. The ADSL Gateway also provides full security for Wireless Networks. This allows you to set up web sites and e-commerce business from your office while maintaining protection for the rest of your office LAN.


It can be easily configured and updated from web interface and has all the network support features like QoS Bandwidth management, MAC address filtering, UPnP and proxy enabled/disabled. The product is compatible with many operating systems and is fully compliance with FCC and CE regulations