ADSL Microfilter (Twin pack)
ADSL Broadband requires the use of one microfilter for each telephone socket in use (two pack).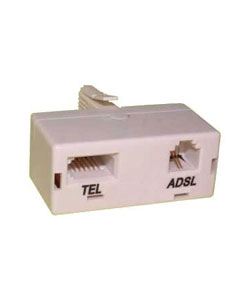 Pictures for guidance only, model may vary.
Product Code: 1124

In Stock

£4.99 ex VAT
(£5.99 inc. VAT)
Product Overview
*

Two ADSL Micro-Filters

*

One year warranty
*

Compatible with all ADSL broadband services.