Our cheap line rental is no longer available
About our low-cost line rental for broadband
Our line rental can be used with all Freeola FTTC packages. However you don't need to change your broadband connection to Freeola to take advantage of our Silent Line Rental, as it is compatible with most other UK FTTC broadband services.
Freeola Silent Line Rental Features
Make paid, outgoing voice calls
Run a fast broadband internet connection
Supports Skype and VoIP internet phone calls
Compatible with existing telephone lines
Flexible, short-term contract (30 Days)
Easy to switch between providers
Make voice calls to Emergency Services
Make voice calls to 0800 and 0808 freephone numbers
Receive incoming calls from all numbers
Free ex-directory listing
Add anonymous call blocking for £1.00 p/m inc. VAT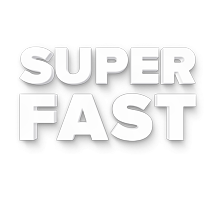 Cheap Line Rental For Broadband FAQ
Line rental is a fee for the maintenance of the copper phone line that runs to your house. The copper line delivers a phone connection and in many cases a broadband connection to your home.
You will need line rental unless fibre to the premises (FTTP) broadband or SoGEA (Single order Generic Ethernet Access) is available to you. These services are data only digital services that will be supported beyond 2025, when Openreach are scheduled to close down traditional phone line services. Although more and more locations are having fibre to the premises rolled out, it is still not available everywhere. Read more about how landlines are being phased out and how it affects you.
Fibre to the cabinet (FTTC) will still do the last stretch of the journey (from the cabinet to your premises) via the copper line. So still requires line rental.
Line Rental for Broadband has no contract. Should you wish to cease the service you simply need to provide us with at least 30 days notice.
Please note: Ceasing your line rental service will result in all other services that rely on the line, such as broadband, also being terminated. You will be liable for any other cease charges for the broadband service or any other services on the line and may have to pay early termination charges if those services are still in contract. Our broadband cease charges can be viewed on our pricelist page. If you have a broadband service on the line that is not with Freeola then please contact your broadband provider for details on any possible cease charges.
If you wish to move your line rental service to another provider you can do so by simply contacting your new provider. They will manage the transfer of the line.
BT lines: If you already have a BT-based line we can simply transfer your line over to the Broadband-only Line Rental service and your telephone number will remain the same. There is normally no interruption to other services on your line, such as broadband.
There is a small one-off fee to pay of £22.80 (inc. VAT) for a BT-base line transfer.
LLU Lines: If you currently pay your line rental to a provider such as TalkTalk, Sky or Vodafone (known as Local Loop Unbundling or LLU services) then your line will need converting to a BT line so that it can be transferred to us. In most cases we are able to port the telephone number to us. If this is not possible a new telephone number will be assigned to the line.
Transferring a line from a LLU provider to Freeola Broadband-only Line Rental will normally result in interruption to your service of up to 2 hours.
There is a one-off fee to pay of £38.39 (inc. VAT) to transfer an LLU line to Freeola.
Details of line transfer charges can be found on our pricelist page.
Line transfers from other BT-base line rental providers normally take 10 working days (due to Ofcom regulations). Transfers from service providers such as TalkTalk, Sky or Vodafone (known as Local Loop Unbundling or LLU services) can take longer. You will be notified by us of the date your line is expected to be transferred.
If you don't already have a line at your premises we can arrange for BT to install a new line for a one off cost of £66.00 (inc.VAT).
If there is an inactive line (often referred to as a stopped line) at the premises then this will be reactivated for a one off cost of £22.80 (inc.VAT).
For new line installations an engineer will need to visit the premises. We will contact you to arrange an appointment. Should the engineer be unable to gain access to the premises at the agreed appointment time an abortive visit will be charged by BT, which will passed on to the customer. This charge is £113.69 (inc. VAT).
Details of line installation charges can be found on our pricelist page.
This depends on the availability of BT Openreach engineers but is normally between 3 and 10 working days. We will contact you after you have placed your order to confirm an engineer appointment with you.
Save over £51 per year when you sign up for Freeola's Line Rental for Broadband when compared to BT's cheapest broadband compatible Line Rental offering, which is priced at £219.84 for 12 months as of 17/12/2021.
Freeola Broadband-only Line Rental is just £14.50 (inc. VAT) on a 30 day contract. At £168 over 12 months, our cheap broadband line rental is £51 cheaper than BT Line Rental costs.
Absolutely, if you've got any questions or you're not sure whether out broadband-only line rental is for you then give out friendly UK-based help & support team a call on 01376 55 60 60, send us a free email message or use our Live Chat system.
Freeola Silent Line Rental
Freeola & GetDotted are rated
5 Stars
Check out some of our customer reviews below:
Thanks for that...
Worked like a charm, again proof why i continue using you guys for our ADSL connection and web hosting. Fixed in 10 mins flat!
Your level of service is excellent...
I have been a very satisfied customer for several years now.
Live Chat is available:
9:30am to 5:30pm Monday to Friday (excluding bank holidays).
It appears you are using an old browser, as such, some parts of the Freeola and Getdotted site will not work as intended. Using the latest version of your browser, or another browser such as Google Chrome, Mozilla Firefox, Edge, or Opera will provide a better, safer browsing experience for you.