Free website design with a fully managed website
Put your feet up while we design, maintain and update your site. All for just £30 per month.
Our complete website management service is a hassle free way to get your business online. It includes setup, unlimited web hosting and ongoing updates for your site. What's more, we'll even throw in the initial website design for free (usually £299 ex VAT) when you sign up for a year!
We arrange everything including: design, regular updates, unlimited hosting, setting up email addresses, image optimisation, search engine optimisation and submission for £30 per month (ex VAT). All you have to do it provide some text and images (if you have any which are suitable) and we'll do the rest.
A well-designed website from Freeola will inspire confidence and give a good first impression to your users by being clear, easy-to-use and optimised for search engines, such as Google, to drive traffic to your site. This service is perfect for small businesses, organisations, clubs or an individual looking to promote themselves on the internet easily and cost-effectively.
Dedicated account manager
Hiring a web designer can get expensive, so you may find making updates your site can get costly. With a dedicated account manager, you can just request updates to your site and it's all included in a monthly fee. Get started with a dedicated web designer for just £30/month (ex VAT).
Website Design Features
Monthly Updates

Want regular updates? On a monthly basis, we allocate time to your site to make updates if they're requested.

Search Engine Optimisation

SEO - We add keywords & tags to drive traffic to your site from search engines such as Google & Yahoo.

Unlimited Hosting

You have unlimited hosting which means that you have completley unlimited traffic to your website!

Buy Buttons

We can create you a simple online shop using popular payment providers such as Paypal, Worldpay.

Free Website Design

With a a fully maintained site, your initial design/conversion (usually from £299) is absolutely free of charge.
Alternatively, we can design a five page website for a flat-fee of £299! Find out more.
---
Check Out Our Great Web Design
Have a look at a selection of some of our previous website design projects completed by the Freeola Design Team.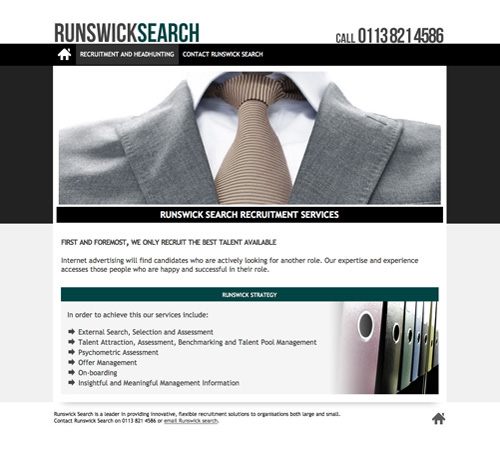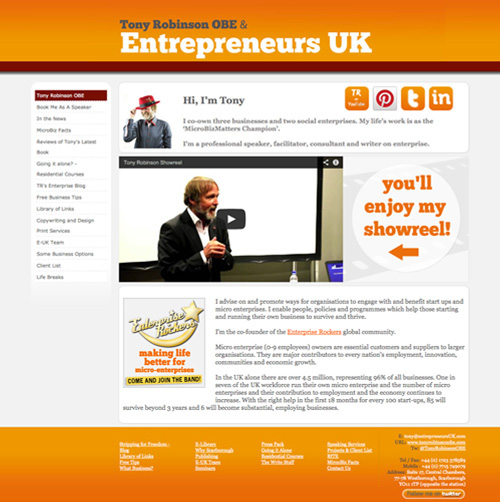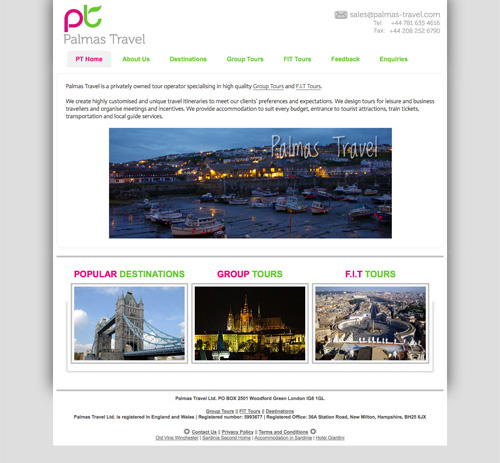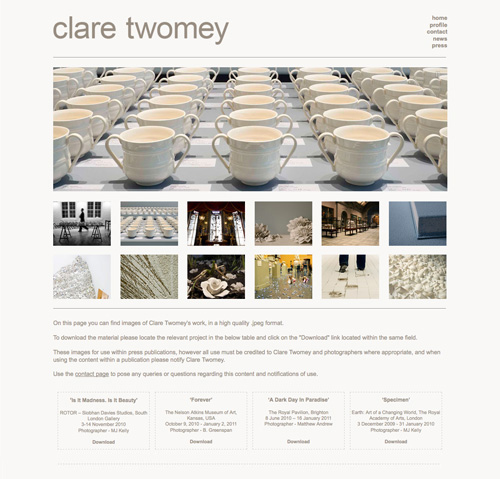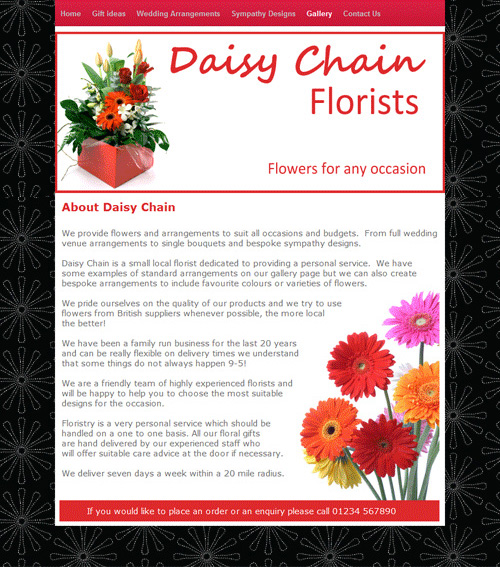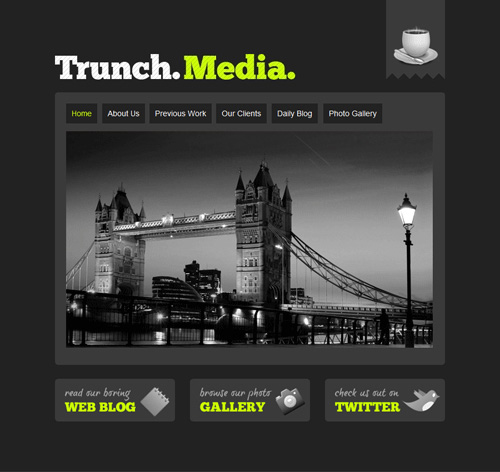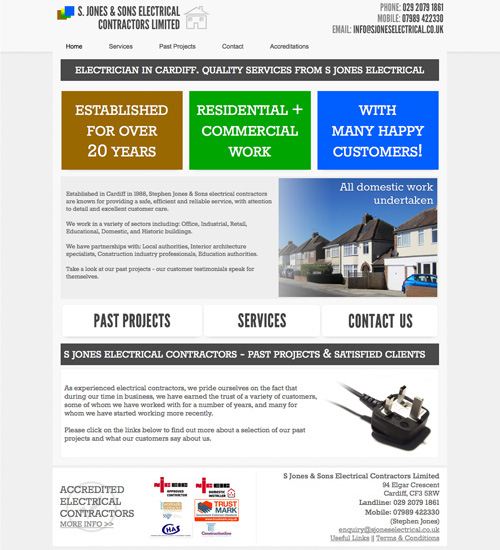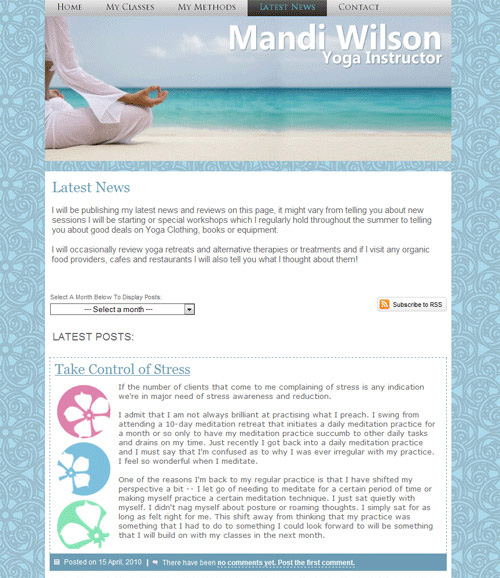 Runswick Search
A website created for Runswick Search, provider of bespoke recruitment solutions.
Runswick Search approached the Freeola Web Design team as they required a simple, crisp, clear and professional website to create an online presence for themselves and direct more business their way.
The design team were able to produce a striking and professional result which met and surpassed the various requirements set out by the client.
Tony Robinson: Entrepreneurs UK
A website created for entrepreneur, professional speaker, facilitator, business consultant & writer, Tony Robinson OBE.
The website contains a huge amount of content in the form of text, images, graphics and video. The design team worked with Tony to develop a truly eye catching, informative and crisp website design.
Palmas Travel
A website created for Palmas Travel, a small scale and personable travel agent and tour operator.
Palmas Travel required an informative and aesthetically pleasing website to develop an online identity which they were previously lacking. The Freeola Design Team not only created the website for Palmas but they also developed the logo design and colour scheme.
Clare Twomey - Artist
A website created for British artist Clare Twomey.
Using simple, crisp and subtle styling and layout the Freeola Design Team were able to create a portfolio website which allows the focus of the site, Clare's stunning art work to really speak for itself.
Daisy Chain Florists
A website concept design for an up & coming florist company - Daisy Chain Florists
The Freeola Web Design team were asked to develop some colourful and fun website concepts which related to the business and would appeal to their site visitors and customers.
Trunch Media
A website concept designed for photography and media agency Trunch Media.
Trunch Media needed a fairly basic website to showcase some of their projects. After discussing styling, colours and layout with Trunch Media the design team created this attractive, simple and professional website concept design which acts as the perfect portfolio site for the agency.
S.Jones & Sons Electrical Contractors LTD
A website designed for an company in the electrician trade. S. Jones & Sons approached the Freeola Web Design team upon deciding it was time that they created an online presence for themselves.
After lengthy discussions about styling, layout and content the Freeola Design team were able to produce a bold, professional website which presents the services offered by the business as well as some of their past projects.
Mandi Wilson Yoga Instructor
A website design concept was designed for Mandi Wilson, a professional yoga instructor, to advertise her daily yoga classes and to run a blog all about Yoga.
The brief was for an attractive but simple site concept with a calming colour scheme which related to the subject matter of the site and Mandi's passion for Yoga.
More about our design & maintenance service
The intial free website design will consist of a five page website with all of the essential components - we arrange everything for you, including setting everything up, hosting and ongoing updates. All you have to do is provide us with the text and any images you might have and we design a unique website for you and make it live in a matter of days after you place your order. If you want more than five pages these can be added either at our hourly rate or as part of your monthly updates.
Your five page website is designed and put online for free for a commitment of a minimum of 12 months at £30 per month (ex VAT) to our website management service. You then get one hour per month dedicated to update or add additional content (specified by you) for your site. This costs less than the equivalent 12 hours of custom design works and includes initial website design, which is usually worth £299, for free as well as unlimited hosting. If after the minimum 12 month contract you no longer want to make monthly updates and manage your website, we can convert your site into one of our InstantPro sites for just £3.49 per month (ex VAT).
Please note that this service is not suitable for multimedia-rich, database-driven websites or large online shops. If you have any questions or wish to discuss your requirements please do not hesitate to contact us:
Some of the elements your website could include
All of our customers are individual, so every site will require a different set of features. Below is a list of some of the features you might want us to include when we design your website. Our affordable web design package can be tailored to your requirements.
Homepage
An introduction to the site and your business/organisation - briefly describing who you are and the purpose of your site.
Custom Contact Forms
Easily get in touch with visitors through a simple form on your website by the user leaving their name, email, phone number and a message. You can also use the custom contact form element to create web surveys or order forms for your website.
Simple Online Shop
Easily sell your products online in a simple shop on your website using PayPal or WorldPay 'buy' buttons.
Website Extras
We can add all sorts of exciting extras to your website such as a favicon, custom designed buttons, Google Calendar and much more to give your website a polished and professional look.
Gallery
A simple and stylish way to display a number of images with captions. Plus and easy-to-use media management system.
Blog
Quickly and easily update your customers using our online website builder - InstantPro.
A Committed Designer
You will get your own dedicated designer in our UK based offices, who will work with you to ensure you are happy with the end result. We can help you with creating & setting up custom email addresses associated with your domain.
Final Touches
Keyword inclusion and Search Engine Optimisation (SEO), submission to search engines, spell checking, optimisation of images and written content. Plus we can assist you with choosing the perfect domain name.
---
Have an existing website, but want more control?
If you already have a website but would like the ability to maintain and update it yourself, we can reformat your site so you can modify and update it using our quick and easy Content Management System (CMS) and website builder, InstantPro.
Sales & Advice lines open 7 days a week. All prices exclude VAT.