Promote Your Website Today
1733 customer sites listed in our directory. Submit yours now!
Promoting your website in Freeola's popular Customer Sites directory will of course help to boost the web traffic to your site. But that's not all. The Freeola Customer Sites directory is regularly visited by search engine crawlers, which along with an organic backlink when you add your web site to the directory can help to get your site listed in search results for the popular search engines!
Boost your site ranking with a listing
List your website with Freeola Customer Sites. Promote your website today!
It's free of charge to submit your website if your site is hosted with Freeola. If you're hosted elsewhere, you can transfer domain names free of charge to Freeola & Get Dotted and take advantage of free directory listings. Alternatively, you can grab a Premiuim Listing slot in our directory for just £11.49 a year for Freeola hosted websites (or £19.99 a year for sites hosted elsewhere). That's less than 30p a week!
Standard Listing
for Freeola hosted sites only
FREE
Premium Listing
for Freeola & Non-Freeola hosted sites
from £11.49 p/yr
Buy Now
Receive increased traffic & get listed in the search engines
Automatic free entry in our web directory competitions
Feature in your chosen category on the Customer Sites Directory
Appear at the top of your chosen directory category
Prominent backlink to your site for search engine crawlers
The prices shown for a Freeola Customer Sites Premium Listing are excluding VAT, for one year. A listing for sites that are not hosted with Freeola is £19.99 ex VAT. You may wish to view the rules of inclusion for adding websites to the Freeola Customer Sites directory.
The Hottest Sites & Latest Additions
List your website with Freeola Customer Sites. Promote your website today!
The Hottest Sites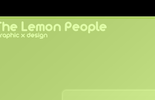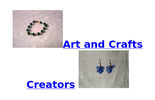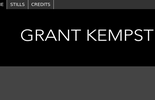 1. www.thelemonpeople.com

Manga style Illustrations and web-comic. yoroshiku ...(-_-)...

2. www.artandcrafts.creators.co.uk

We are a creative group of individuals who have come together to design and crea...

3. www.grantkempster.com

The online portfolio for Grant Kempster, featuring commercial and corporate grap...
Latest Additions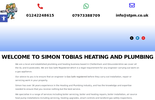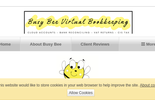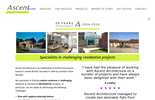 1. stpm.co.uk

We are a small company, offering a reliable, high quality heating and plumbing s...

2. busybeevirtualbookkeeping.co.uk

Certified in Xero, Quickbooks Online & Sage Cloud. Busy Bee provides an organis...

3. ascentarchitecture.com

Bristol based architecture practice specialising in all things residential, part...
Customer Sites Rules
To promote your website through Freeola Customer Sites, please be aware of the following rules:
Only web sites suitable for a family audience will be considered for inclusion.
Only web sites with viewable, genuine content uploaded will be included. This means no portal sites, 'Coming Soon' pages, etc.
If you optimise your page for search engines, we shall have the right to remove or prevent access to any sites that in our opinion are using unacceptable techniques such as keyword stuffing, hidden text or links and page cloaking, etc.
Inclusion of your web site is at our sole discretion.
Listing your website in the Freeola Customer Sites directory is subject to our Terms & Conditions.
List Your Website
If you want to get your website listed in the Freeola Customer Sites directory, just follow these simple steps:
Go to Website Promotion in your MyFreeola account.
Click 'Set Up' next to the relevant site.
You will then be asked fill in a little bit of information about your site before submitting it for approval.
Our moderators check the waiting list every day so you should see your site on Customer Sites within 24 hours of submission.