Freeola Assisted
Website Design

Give your website that finishing touch
Hire a website professional by the hour. Images, coding or search optimisation - no job is too small!
---
Maybe you need a striking banner for the top of your homepage, or some help enhancing and making the most of the images on your site? Hire your own dedicated Freeola web designer for just £35 per hour (ex VAT), who will work with you to create exciting additions and finishing touches for your website.
This service is ideal for people who want to refresh an existing website or just need some help with some finishing touches to make their site look really professional. Whatever improvements you would like, don't hesitate to contact our friendly team to see how hiring a Freeola Web Designer could help you.
Don't have an existing website? Take a look at our range of affordable web design packages.
It's Personal
Every customer's requirements are different, so if you want to hire a Freeola Designer to create website elements for your site or just want to find out more about this service, don't hesitate to contact us either by email or phone to discuss your requirements & request a quote.
---
Free website design when you subscribe to our fully maintained website service for just £30 per month! Find out more.
---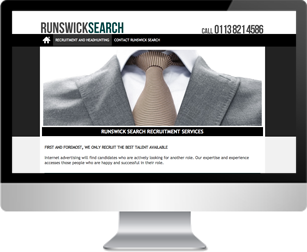 Check Out Our Great Web Design
Have a look at a selection of some of our previous website design projects completed by the Freeola Design Team.
BROWSE OUR WEB DESIGNS
---
What we can do...

See how you can benefit from hiring us
These are just a few ways how our 'Hire a Web Designer' service can help you. If there's anything you require that you can't see here, just get in touch with our friendly design team to see how hiring a Freeola Web Designer could help you.
Custom Banner
This could be a striking combination of images and text incorporating a logo if appropriate which is often displayed across the top of a web page.
Simple Online Shop
We can create a simple shop to suit a small business using a choice of Paypal or Worldpay.
Proof Reading & SEO
We can proof read your text for your website and assist you with the inclusion of keywords and tags which will help the right people to find your site.
And more...
This is not an exhaustive list of how we can assist you, for more details and to discuss your requirements call us on 01376 55 60 60 or contact us by email ticket.
Image Optimisation
Slow loading pages are frustrating for your site users but can also have a negative effect on your ranking for search engines such as Google. We can prepare your images and photos for websites by optimising them for rapid loading times and through image enhancement.
Custom Buttons
Instead of creating links using text or standard buttons, we can create custom buttons incorporating key colours, a logo or an image.
Favicon Design
A favicon is a small image which is displayed in the tab of the browser beside the web address and will also appear beside your site name if somebody adds it to a 'favourites' or 'bookmark' list. If you look at the top of the page you are currently browsing you will see the Freeola favicon which is a red & white logo including the letter 'F'.
---
Have an existing website, but want more control?
If you already have a website but would like the ability to maintain and update it yourself, we can reformat your site so you can modify and update it using our quick and easy Content Management System (CMS) and website builder, InstantPro.
EASY CMS FOR YOUR WEBSITE
Any questions? Call us:
01376 55 60 60
Sales & Advice lines open 7 days a week. All prices exclude VAT.