Try our unlimited broadband free for a month...
...with no contract and full access to our free unlimited email and website services!
Fast, reliable & cheap ADSL broadband.
---
try the first month for:
FREE
Fed up of broadband contracts with hidden costs and extra fees? Maybe you just want a cheap broadband contract with a specialist ISP you can trust.
Our ADSL broadband offers fast unlimited UK broadband plus tons of added extras. Unlimited usage means you can browser the web, stream movies and TV shows as well as play online games. No need to worry about monthly limits or data charges.
Combine high speeds, reliability and unlimited usage and you've got something pretty special. Our ADSL broadband offer also includes our free web and email services as well as a free broadband trial for one month. With no contract and our added extras, you know you're on to a winner - all for the monthly price of £15.95.
We believe in a hassle-free broadband setup without hidden costs. There is no charge for activation and you can switch your broadband to us free, just sign up and we'll do the rest. It's our best broadband deal yet!
try the first month for:
FREE
ADSL Broadband Features

Lightning Fast Speeds, 24/7
Unlimited Data Usage
Free Static IP Address
Free Broadband Activation
Discounted Broadband Router

Plus great freebies & extras!
Looking for more broadband tariffs? Visit our cheap broadband deals page to check out all of our broadband packages, see how fast you could go and sign up.
---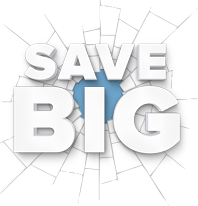 Save over £85* on broadband only line rental compared to BT
Unlike most ISPs, we don't force you to switch your phone line rental over to us. But if you fancy broadband only line rental you can save over £85 per year with no contract tie in, compared to the UK's largest internet service provider.
---
Free Broadband Extras - Website, Email & More
Included FREE for every Freeola ADSL and Fibre Broadband customer
With all of our broadband packages we also throw in our free unlimited services, a unique set of services worth hundreds of pounds. This unbeatable bundle of freebies includes unlimited web hosting, unlimited email addresses, a free subscription to our InstantPro website builder and much more!

Unlimited Email Addresses
Create as many email addresses and mailboxes as you like with Freeola Email.

InstantPro Website Builder
Create unlimited web pages with our quick and easy to use InstantPro Website Builder.

Free EmailPro Account
Synchronised email across all your devices with a free EmailPro IMAP account.

Unlimited Web Hosting
Upload unlimited files and images to your webspace with our Web Hosting services.
More about our Unlimited ADSL Broadband
Can I get ADSL broadband in my area?
Freeola Unlimited Broadband is an LLU (Local Loop Unbundled broadband) service. Assuming your local telephone exchange is LLU enabled (approximately 88% of UK properties are connected to an exchange our LLU provider operates from) then you should have no problem. To see if our Unlimited Broadband is available at your premises, use our broadband speed and availability checker. If Freeola Unlimited Broadband is unavailable in your area we will offer you an alternative package.
Is Freeola Unlimited ADSL Broadband really Unlimited?
Our Unlimited Broadband package gives you unlimited data usage for hassle-free internet access. Without download limits, you can surf the web, watch online videos and stream online music and movies to your heart's content, without having to keep an eye on your data usage or worry about unexpected excess data charges.
Note: Our Freeola Unlimited Broadband service operates a fair use policy in which our supplier can limit, suspend or terminate a user's broadband service if it is deemed that they are using an excessive amount of bandwidth which is compromising the speed and reliability of the service for other users on the network. Use of Freeola Services are subject to our terms and conditions which are designed to protect the quality of services for all users.
How fast is ADSL broadband?
A typical user can expect up to 16mb connection speeds (with a theoretical maximum of up to 24mb). Actual speeds will vary to give you the best speed possible to ensure a reliable service. When you sign-up to Freeola Broadband we'll put you on the most stable version of ADSL that's capable of being supported on your line. To find out more about ADSL visit our What is ADSL / ADSL 2+? page.
Broadband speeds can be dependent on a number of factors like the quality of wiring in your property and the distance from your local telephone exchange. To find out how fast you could go, use our speed and availability checker.
Are your ADSL broadband packages wireless compatible?
Yes, all Freeola Broadband packages are fully compatible with wireless networking! When you sign-up to Freeola Broadband, you'll be offered the option to add the wireless equipment as a simple upgrade. And if you buy Wireless equipment when ordering Freeola Broadband we'll pre-configure your chosen router to connect straight from the box. Check out our Wireless Broadband and Wireless Networking Guide for more.
What equipment do I need for ADSL broadband?
To use Freeola Unlimited Broadband, you will require an ADSL router and an ADSL microfilter. We provide a discounted, pre-configured router with our Unlimited service as an added extra but you can use your own equipment if you choose to. If you would like to view a choice of modems and routers or would like wireless equipment, you can choose from a range of alternative options during the Unlimited Broadband sign up or from our online Broadband Equipment Shop.
What is the contract length for Unlimited Broadband?
There is absolutely no long minimum-term contract whatsoever with our Unlimited Broadband service. Find our more about our No Contract Broadband packages. If you wish to cancel or migrate Freeola Unlimited, all we ask is 30 days notice to end your Freeola Broadband subscription.
We only charge you a fee for terminating a service if we are charged by our suppliers. You can migrate to a different ISP free-of-charge whereas broadband terminations incur a change. The fee for terminating a Freeola Unlimited broadband connection is £30.00 (inc. VAT) during the first 12 months and £6.00 (inc. VAT) thereafter.
How do I get ADSL broadband with Freeola?
To sign up for Freeola Unlimited Broadband, first you need to check your line using our speed and availability checker. Once the checker has returned the results for your line, you can begin the sign up process.
Can I switch to Unlimited Broadband from my current ISP?
If you already have broadband on your BT line from another provider (e.g. BT, Plusnet, Zen, etc.), you can switch to any of Freeola's great value broadband tariffs for free. The process takes 10 - 15 working days, and is usually seamless so that your broadband will continue working throughout the switching process.
Be sure not to cancel your connection with your current provider (otherwise your broadband access will cease until re-activation). To migrate to Freeola, simply use our speed and availability checker. Once you've completed completed the sign-up process, we'll take care of the rest. You can find out more on our Switch Broadband For Free page.
Note: An activation charge applies for migrations from some LLU (Local Loop Unbundled) providers as broadband will have to be activated on BT equipment. Visit our LLU Broadband page to find out more about Local Loop Unbundling.
What about free features, extras and services?
Do I need to change my telephone line-rental to Freeola?
No. Unlike a lot of internet service providers who require you to sign-up for their line-rental offering when signing up for broadband, we do not. You can keep your existing line or you can take advantage of our Broadband Only Line-Rental. Find out more about our cheap line rental deals.
Note: If you currently have broadband with an LLU (Local Loop Unbundled) provider such as Sky or TalkTalk, and you wish to sign-up for a Freeola broadband package, you will need to switch your line to our Broadband Only Line-Rental or another BT-based landline provider.