Switch Broadband Provider
Could Freeola be your perfect partner?
Switch broadband to us for free to get a better broadband deal!
Our hassle-free broadband migrations means switching broadband has never been easier.
High-quality, superfast ADSL & Fibre.
Get the Web & Email Collection Free!
Unlimited free services & extras.
Free UK-based customer support.
---
Looking to switch broadband providers? Our broadband packages offer totally unlimited data usage and a huge collection of extras - at no additional cost - including free unlimited website hosting and free unlimited email. Find out more about our cheap ADSL and fibre broadband deals.
​Fed up of getting tied down? We'll always keep things flexible: get ADSL or Superfast (FTTC) Broadband on a simple 30 day rolling contract with no minimum-term. You won't find any 24 month tie-ins at Freeola. Find out more about our no contract and short term broadband deals.
Ready to switch your broadband to us? Start here...
Ready to make the move to Freeola? Start by checking your current line to see which of our broadband packages we can offer you. This should only take a few seconds, just type your phone number and postcode into the box below.
---
How do I switch broadband to Freeola?
To initiate a migration or broadband switch, the process is simple. First let us know you would like to switch your broadband service to Freeola. You can start this by using the Freeola Broadband Line Checker above. Once you have completed the broadband sign-up, the migration process will begin and your current or 'losing' provider will be notified of the migration request.
Once the migration process is underway, you will be contacted via post (or email) by Freeola and your current broadband provider with details regarding the migration, services, any exit fees which may be applicable and any other issues that may impact your migration.
NOTE: If you change your mind about switching your broadband service to Freeola, simply contact us within 10 working days of the migration request and we'll cancel the switch of service provider.
How long does it take to switch broadband provider?
Once you have requested a migration to Freeola broadband the process should take no longer than 10 - 15 working days, during which time your existing broadband service will not be interrupted.
Do I need to cancel my old broadband service?
It is important that you don't cancel your old service before the switch to Freeola broadband is complete, as this could delay the switch and cause your service to be interrupted. Your old service should be cancelled automatically once you migrate to Freeola, but you should check with your old provider once you have switched.
I have an LLU service. Can I switch to Freeola broadband?
Yes, but while switching broadband providers to Freeola is usually free, switches from LLU (Local Loop Unbundled) broadband providers may require an activation charge (£24.00 inc VAT). This is because an engineer is required to move your line onto the BT equipment at your local exchange.
If I have a broadband problem, can Freeola help?
If you have a broadband problem caused by a BT line fault, our excellent UK-based Support Team will do their utmost to resolve the line fault.
Freeola Broadband is available to customers with a BT line connected to a broadband-enabled exchange. When you sign up, we'll check your line to see if it's compatible and determine the best speed we can offer you. If you want to know more, call us on 01376 55 60 60.
---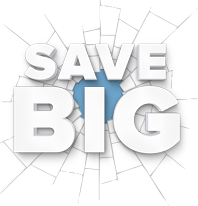 Save over £89* on broadband only line rental compared to BT
Unlike most ISPs, we don't force you to switch your phone line rental over to us. But if you fancy broadband only line rental you can save over £89 per year with no contract tie in, compared to the UK's largest internet service provider.