Go faster: Flexible and cheap UK fibre broadband!
The best fibre broadband deals - incredible speeds with £12 back each month.
Blisteringly-fast UK Fibre Broadband.

Perfect for either home or business use.
---
Fast, reliable fibre broadband with some of the best free extras. Simple. No more trying to make sense of internet, TV and phone bundles with hundreds of confusing options and extra charges every step of the way.
All of our fibre optic broadband deals come with totally free activation, a discounted fibre broadband router and our incredible £12 back hosting offer. We won't even tie you in for multiple years either. No 24 or 36 month contracts here. Our fibre broadband has no contract term commitment, to keep things flexible.
With our fibre broadband, you can play online games with a reliable, high speed connection (up to 76Mbps - 63Mbps average peak time speed), download movies in minutes, stream TV shows without annoying pauses or buffering and surf the web faster than ever before. Plus, as our fibre connections are 100% unlimited, you'll never get stung by a monthly limit or usage cap.
If you're looking for one of the best value fibre broadband deals in the UK from a dedicated specialist then look no further. Check your line to see if you can supercharge your sluggish broadband!
Fibre Broadband Features

Lightning Fast Speeds, 24/7
Unlimited Data Usage
Free Static IP Address
Free Broadband Activation
Discounted Fibre Router
No Contract Term Commitment

Plus £12 each month to use with:
---
Looking for more broadband tariffs and packages? Check out our cheap broadband deals page and see how fast you could go and sign up.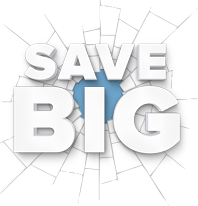 Save over £108* on broadband only line rental compared to BT
Unlike most ISPs, we don't force you to switch your phone line rental over to us. But if you fancy broadband only line rental you can save over £108 per year with no contract tie in, compared to the UK's largest internet service provider.
With all of our broadband packages we offer £12 back each month to use on our fantastic hosting products as part of our hosting offer!

Unlimited Email Addresses
Create as many email addresses and mailboxes as you like with Freeola Email.

InstantPro Website Builder
Create unlimited web pages with our quick and easy to use InstantPro Website Builder.

Unlimited EmailPro Account
Synchronised IMAP email across all your devices with our premium email service, EmailPro.

Unlimited Web Hosting
Upload unlimited files and images to your webspace with our Web Hosting services.
---
More information on our Fibre Broadband
Freeola Unlimited Fibre Broadband is our Fibre To The Cabinet (FTTC) broadband service offering our fastest speeds yet, together with unlimited usage. Plus, free unlimited website and email hosting with our incredible £12 back hosting offer. A super-fast connection, with reliable fibre-optic technology.
Freeola fibre optic broadband is available to approximately 86% of the UK currently with 95% of the UK expected to be fibre enabled by 2017. To see if our fibre broadband is available in your premises, use our broadband speed and availability checker. If fibre is unavailable in your area we will offer you an alternative package.
Our fibre broadband packages give you unlimited data usage for hassle-free internet access with lightning fast speeds. No download limits means that you can surf the web, watch online videos and movies, stream online music and play online games to your heart's content, without having to keep an eye on your data usage or worry about unexpected data charges.
Note: Use of Freeola Services are subject to our terms and conditions which are designed to protect the quality of services for all users.
Speeds depend on the package you choose but you can rely on us to to provide you with a realistic speed estimate. Fibre speeds will also dependent on a number of factors, the two main factors are the quality of the line and the distance between your property and the nearest fibre cabinet. To see how fast you could go with Freeola Fibre, use our speed and availability checker. Actual speeds may vary, to give you the best speed possible while ensuring a reliable service.
Yes, all Freeola broadband packages are fully compatible with wireless connections and networking. When you sign up to Freeola Fibre, you'll get the option to add wireless equipment. If you buy wireless equipment when ordering your fibre broadband package, we'll pre-configure your chosen router so you can literally plug it in and get connected straight away. Check out our Wireless Broadband and Wireless Networking Guide for more.
To use our fibre broadband services you will require a fibre broadband router and a VDSL microfilter. Existing equipment can be used if it is fibre compatible although it may require some manual configuration. If you select the 'Engineer Install' option during the sign-up process for Freeola Fibre, you will only require a fibre router as the engineer will install a filtered faceplate to the BT master socket in your premises. You can purchase fibre broadband equipment during the sign-up process. We'll pre-configure your chosen router so you can literally plug it in and get connected straight away.
Freeola Unlimited Fibre Broadband services (FTTC, excluding G.fast) have a contract length of 30 days.
Termination of your Freeola Fibre Broadband service will incur the following charge:
Connections in our low-cost areas within 12 months of signing up: £70.80 (inc. VAT)
Connections in our low-cost areas after 12 of service: £30.00 (inc. VAT)
Connections outside our low-cost areas within 12 months of signing up: £102.14 (inc. VAT)
Connections outside low-cost areas after 12 of service: £37.34 (inc. VAT)
There is no charge should you migrate your service to another provider.
To sign up for Freeola Unlimited Fibre Broadband, first you need to check your premises using our speed and availability checker. Once the checker has returned the results for your line, you can begin the sign-up process.
Absolutely, you can migrate to one of our fibre broadband services for free, although you may need to buy new broadband equipment if you don't already have the required hardware. To find out more about migrating to a Freeola broadband connection, visit our 'Switch to us Free' page.
No. Unlike a lot of internet service providers who require you to sign-up for their line-rental offering when signing up for broadband, we do not. You can keep your existing line or you can take advantage of our Silent Line Rental. Find out more about our cheap line rental deals.
Note: If you currently have broadband with an LLU (Local Loop Unbundled) provider such as Sky or TalkTalk, and you wish to sign-up for a Freeola broadband package, you will need to switch your line to our Silent Line Rental or another BT-based landline provider.
Freeola & GetDotted are rated
Check out some of our customer testimonials below:
First Class!
I feel that your service on this occasion was absolutely first class - a model of excellence. After this, I hope to stay with Freeola for a long time!
Many thanks!!
Registered my website with Freeola Sites on Tuesday. Now have full and comprehensive Google coverage for my site. Great stuff!!
Need some help? Give us a call on

01376 55 60 60
Live Chat is offline
Live Chat is available:
9am to 6:30pm Monday to Friday (excluding bank holidays).
It appears you are using an old browser, as such, some parts of the Freeola and Getdotted site will not work as intended. Using the latest version of your browser, or another browser such as Google Chrome, Mozilla Firefox, or Opera will provide a better, safer browsing experience for you.