Freeola posted on Thursday August 11th, 2016
Google's in-house design team - Google Design has 'reimagined' Google's free online web font resource. Starting with only 14 fonts back in 2010 Google Fonts, at the time of writing this article/post, now boasts a whopping 804 font families. The Google Fonts website was in need of a rethink with the previous site looking dated and not very user-friendly.
Previously, the site consisted of one long continuous list of fonts all previewing in the same sentence, 'Grumpy wizards make toxic brew for the evil Queen and Jack'. You would have to be crazy to scroll through that endless list of fonts - just grab the code for Open Sans or Roboto and get out of there as quick as you can!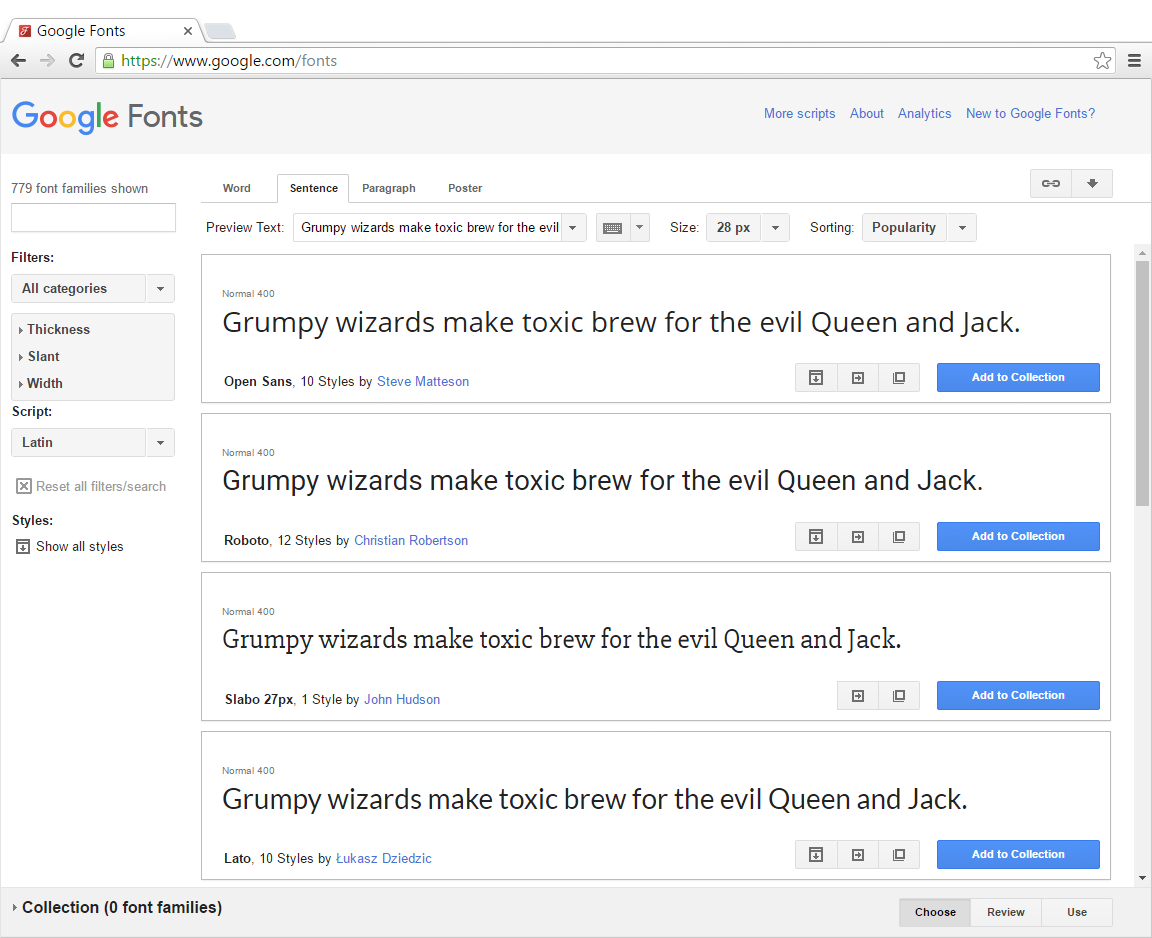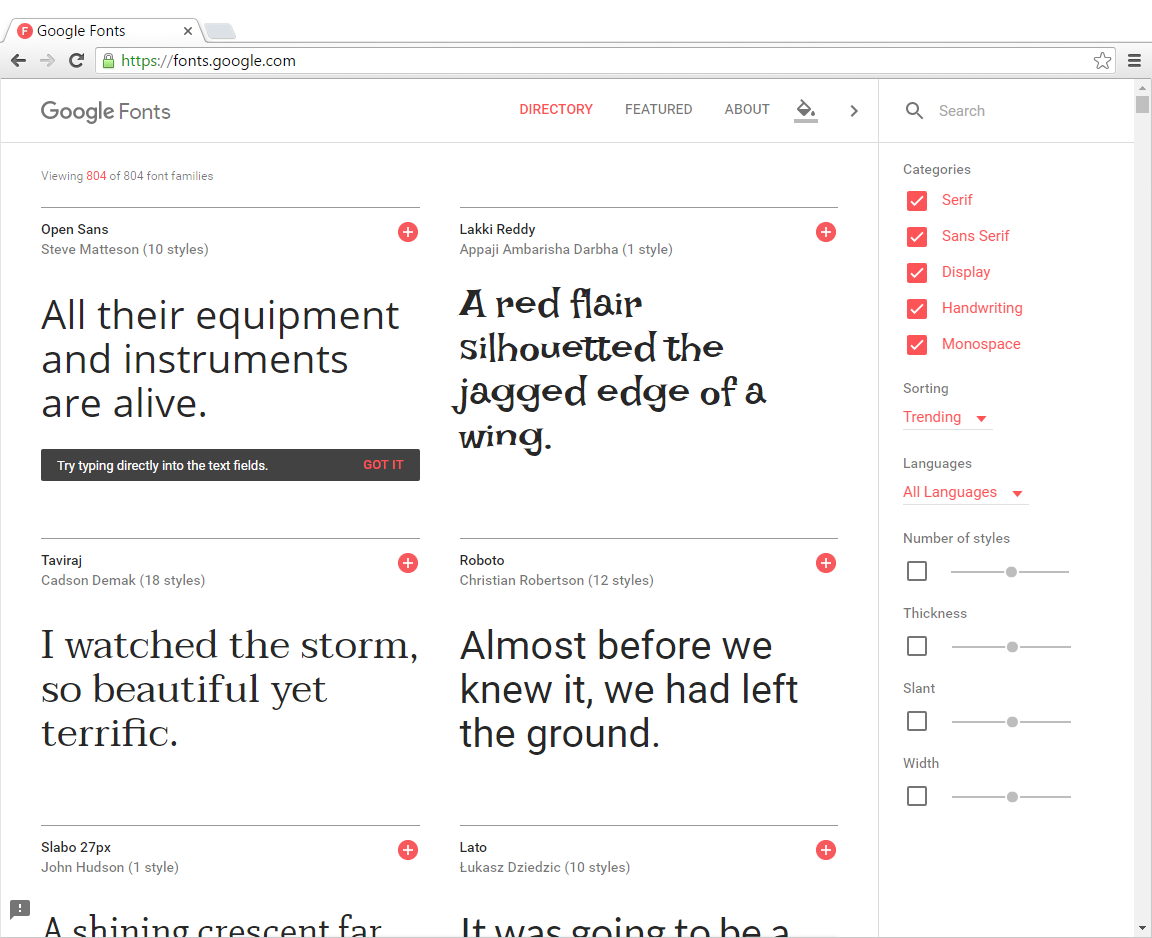 The search engine giant has moved forward from this by displaying up to twice as much more font families at a glance. Despite displaying more font families, the sample text is larger and seems to breathe. Each font family has different sample text, giving each typeface character and individuality. Whatsmore, filters which are now displayed on the right-hand side right-hand side with easy and instant access to controls resulting in fewer clicks to get where you want.
Throughout the entire site, users can now change the background colour to test at a glance what certain fonts look like when put against black, dark and light colours. This is a game changer for Google Fonts, it brings a whole new element to trying before buying as it were. It will save users of Google Fonts so much valuable time testing out colour which is not common on most font websites.
Google is anticipating through its redesign of the free-to-use resource it will allow users to experiment and interact more with the site. Through adding information about the designers behind the type as well as analytics for each font Google hopes users will create a personal connection to each font from their ever growing web font collection they come across and use.
Using Google Fonts with InstantPro is now easier than ever! Find out how to add Google Fonts web fonts to your website through this handy tutorial.
To celebrate the new version of Google Fonts we will be launching a short series of blog posts on how to get the most out of text and fonts on your website - including posts on web fonts.