1 Comment
Freeola posted on Wednesday March 8th, 2017
Good news! Our programmers here at Freeola have been hard at work, making the InstantPro Website Builder mobile-responsive. Meaning that you can create a professional looking site that works seamlessly on desktop computers, laptops, tablets and mobile devices alike.
The popularity of browsing the web with a mobile device or tablet has steadily been growing. For the first time, global mobile and tablet browsing surpassed desktop browsing in October of last year. This highlighted how important it is to ensure that sites are optimised for mobile. Google became aware of the trend several years ago and in 2015 began to rank sites by mobile accessibility. As a result, mobile-friendly sites will have a higher ranking in mobile searches. You can test whether your site is mobile-friendly, with the handy Google Mobile-Friendly Test.
Having a mobile-friendly site can also be super handy, for example, if you are out and about it's great to know that you can pull up your site on a mobile, should you bump into someone that is interested - or even a potential customer!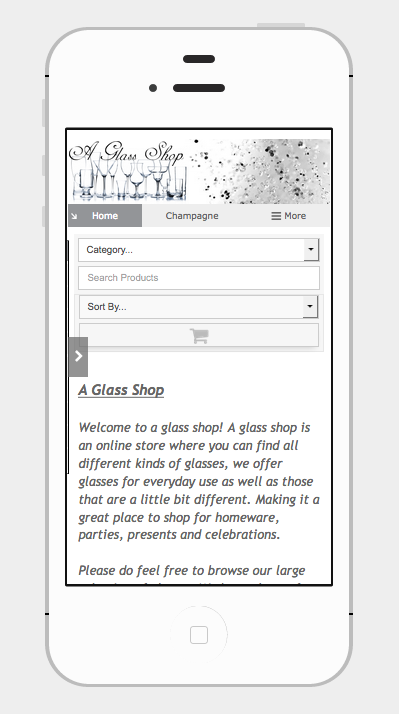 With just a few clicks, you can make your InstantPro site mobile-friendly, you can even preview tablet and mobile views before making your site live, to check that you are completely happy with how everything appears.
If you'd like some help, here at Freeola we offer a number of affordable web design packages, whether you want a full design or just a little assistance.
If you are already using InstantPro, you can find out more and get started via the "Mobile Friendly Options" in the InstantPro Main Menu.
InstantPro costs just £3.49 per month, that's less than the cost of a cup of coffee! It's so easy to use, that you could sign up and have a fully functional website up and running in the same day!

---