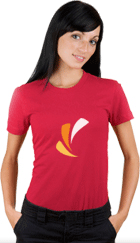 Write an article &
win a £30 Amazon Voucher

!

Each article you write that is published to the Freeola Knowledge Base has a fantastic chance of winning a £30 Amazon voucher (or computer game worth £50) as part of our weekly awards, and of course, you'll be fully credited as the author on all of your articles. Here's how to win:
Create a free MyFreeola Control Panel...

and pick a sweet nickname to show by your articles! It's free to grab a MyFreeola account, and you can then manage all your articles, profile settings, comment stats and more.

You've probably got some great ideas for articles, but here are some suggestions just in case. Once you're happy ready, submit your article via your MyFreeola account and we'll do the rest.

Sit tight, and keep your fingers crossed!

Your article will be moderated shortly. Each Thursday we'll pick our favourite submission from the previous week's entries to win. We'll let you know by e-mail if yours is our favourite!
All we ask is that any content submitted is your own work and that you make yourself aware of the Rules & Frequently Asked Questions for submitting content to Freeola. Apart from that, have fun and...