Save over £85 with Line Rental for Broadband!
Save with cheap line rental for under £10 a month
Flexible and affordable. Save over £85 per year* with no contract tie-in.
Stop paying for unused outbound call packages and save every month.

Make freephone and emergency calls and receive incoming calls.

Works with most connections. Choose an option below to check your line.
Dedicated, low-cost broadband line rental with no outbound calls.

Free Ex-directory + £1.00 Caller ID & Anonymous Call Blocking add-ons.

No long-term tie-ins, just a simple, flexible 30 day rolling contract.
---
Ready to start saving? You can save on line rental without moving your broadband connection to us, or you can set up a new broadband connection with Freeola and take advantage of all of our Free Unlimited Services, too!
Cheap Line
Rental Only
---
just
£9.98
p/m
---
Use your existing broadband provider and transfer your line rental to Freeola.
---
Sign Up for Line Rental Only
Cheap Line Rental
+ Broadband
---
from
£25.93
p/m
---
Move your Line Rental and Broadband to Freeola or setup a new connection.
---
Get Line Rental + Broadband
---
About our Low Cost Line Rental for Broadband access
In this age of mobile devices and mobile-only households, landline calls have become increasingly obsolete. A fast and reliable broadband connection is often the only reason for paying for a landline but due to features bundled with line rental such as outbound voice calls, you may be paying for 'benefits' you don't need.
Our low cost line rental is similar to other provider's incoming calls only line rental packages with a unique difference. With our cheap line rental you can receive incoming calls as well as making outgoing calls to freephone and emergency numbers.
With our lightweight line rental you could save over £85* a year with no contract tie-in, compared to some of the UK's biggest internet service providers line rental offerings. Set up a new landline or transfer your existing phone line and pay just £9.98 a month inc VAT. You can bundle your broadband-only line rental package with useful features like Ex-Directory and Caller ID, so you can avoid pesky cold-callers and bogus insurance claims, or block anonymous calls entirely.
Sign up for line rental + broadband on one of our lightning fast UK broadband packages to get our unmatched range of Free Unlimited Services. If you've already got a broadband connection you're happy with, you can still save without interrupting your connection by signing up for line rental only.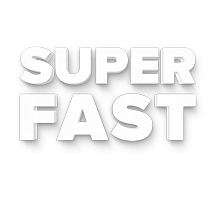 Lightning fast broadband + free unlimited services + line rental!
Sign up for Freeola broadband and get great benefits like access to our free unlimited services. Combine broadband with our 'naked' or broadband-only line rental and save up to £85 compared to other ISPs.
Cheap Line Rental For Broadband FAQ
Freeola's Cheap Line Rental Contract Length
Line Rental for Broadband has no contract. Should you wish to cease the service you simply need to provide us with at least 30 days notice.
Please note: Ceasing your line rental service will result in all other services that rely on the line, such as broadband, also being terminated. You will be liable for any other cease charges for the broadband service or any other services on the line and may have to pay early termination charges if those services are still in contract. Our broadband cease charges can be viewed on our pricelist page. If you have a broadband service on the line that is not with Freeola then please contact your broadband provider for details on any possible cease charges.
If you wish to move your line rental service to another provider you can do so by simply contacting your new provider. They will manage the transfer of the line.
About Line Rental Transfer
BT lines: If you already have a BT-based line we can simply transfer your line over to the Broadband-only Line Rental service and your telephone number will remain the same. There is normally no interruption to other services on your line, such as broadband.
There is a small one-off fee to pay of £11.99 (inc. VAT) for a BT-base line transfer.
LLU Lines: If you currently pay your line rental to a provider such as TalkTalk, Sky or Vodafone (known as Local Loop Unbundling or LLU services) then your line will need converting to a BT line so that it can be transferred to us. In most cases we are able to port the telephone number to us. If this is not possible a new telephone number will be assigned to the line.
Transferring a line from a LLU provider to Freeola Broadband-only Line Rental will normally result in interruption to your service of up to 2 hours.
There is a one-off fee to pay of £39.59 (inc. VAT) to transfer an LLU line to Freeola.
Details of line transfer charges can be found on our pricelist page.
How long does it take to transfer a line?
Line transfers from other BT-base line rental providers normally take 10 working days (due to Ofcom regulations). Transfers from service providers such as TalkTalk, Sky or Vodafone (known as Local Loop Unbundling or LLU services) can take longer. You will be notified by us of the date your line is expected to be transferred.
About Line Rental Installation
If you don't already have a line at your premises we can arrange for BT to install a new line for a one off cost of £54.00 (inc.VAT).
If there is an inactive line (often referred to as a stopped line) at the premises then this will be reactivated for a one off cost of £11.99 (inc.VAT).
For new line installations an engineer will need to visit the premises. We will contact you to arrange an appointment. Should the engineer be unable to gain access to the premises at the agreed appointment time an abortive visit will be charged by BT, which will passed on to the customer. This charge is £113.69 (inc. VAT).
Details of line installation charges can be found on our pricelist page.
How long does it take to get a line installed?
This depends on the availability of BT Openreach engineers but is normally between 3 and 10 working days. We will contact you after you have placed your order to confirm an engineer appointment with you.
*Cheap Line Rental Savings - Landline Comparison
Save over £85 per year when you sign up for Freeola's Line Rental for Broadband when compared to BT's cheapest Line Rental Saver offering, which is priced at £205.08 for 12 months as of 03/07/2016.
Freeola Broadband-only Line Rental is just £9.98 (inc. VAT) on a 30 day contract. At £119.76 over 12 months, our cheap broadband line rental is £85.32 cheaper than BT Line Rental Saver costs.
I have some questions about Line Rental, can Freeola help?
Absolutely, if you've got any questions or you're not sure whether out broadband-only line rental is for you then give out friendly UK-based help & support team a call on 0871 210 9977 or send us a free email message.
---
Just want broadband? You don't need our line rental to sign up for our broadband. In fact you can choose to sign up for our broadband with line rental or broadband without line rental (although you will need line rental with another provider). Check our our cheap broadband deals and test your line to see how fast you could go.
Line number required
Our checks have shown that there is already a telephone line at the address given. Please enter the telephone number for this line to continue.