How GoMobi Mobile
Websites Work
Use GoMobi to quickly and easily create your mobile website
Find out more about how the GoMobi mobile website builder makes creating a mobile website easy
---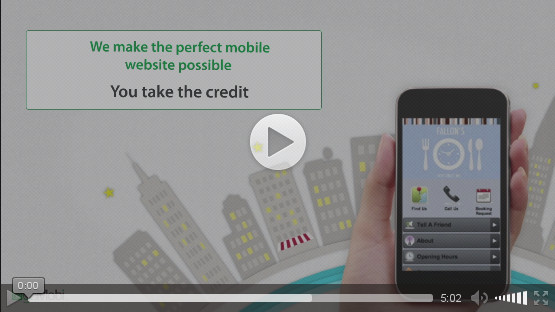 ---
Creating a GoMobi Website
When creating your mobile website with GoMobi you have the choice of whether you would prefer your content to be sourced from an existing site, or whether you would prefer just to build a mobile site from scratch.
Sourcing From An Existing Site
Not only is GoMobi a fully featured mobile site builder, but it is also capable of generating a mobile alternative of your existing website using its advanced website transcoder. The transcoder will observe the structure, content and appearance of your existing site and create the mobile equivalent for you while you wait.
To see the results for yourself, just click the Start Your Free GoMobi Trial button below, and within minutes you will be able to see your new mobile website.
Building From Scratch
For optimum control over your mobile site, you are also given the option to build your website from scratch. With this approach you can still easily build an advanced mobile website with very little time or effort.
If you need a website that can cater to desktop viewers as well as mobile devices, InstantPro Website Builder is an alternative website builder that allows you to easily create a website that works on both desktop computers and mobile devices.
---
---
Working With GoMobi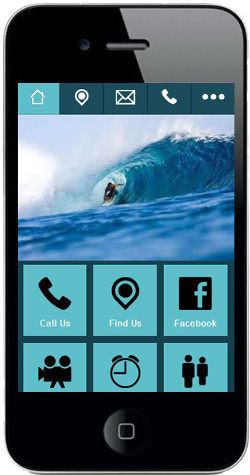 GoMobi is full of so many exciting features that provide you with the tools you need to produce exactly what you want for your mobile site.
Communication
To help your visitors communicate with you, GoMobi as standard provides a Call Us button. This allows visitors to quickly call you from the homepage of your website. This simple feature removes the need for visitors to manually write down your telephone number and type it back in, as its all done for them.
For visitors that would prefer to contact you by email, the GoMobi mobile site builder offers an easy to use, completely integrated form builder. This allows you to request the exact information you want from your visitors so you can be sure that you have all the important details when they get in touch.
Selling Products
If you want to sell products on your mobile website, GoMobi includes a built in shopping cart feature. All you need to do is provide your PayPal or Amazon Payments email address, add your products and the rest will be done for you.
Publicise Events
Add your Google Calendar to your site and allow visitors to see what you are planning for the future. The calendar is embedded right into the page so there is no longer any need to send visitors away from your site.
Adding Facebook And Twitter
To keep your visitors in the loop and up to date with your latest news, GoMobi allows you to integrate Facebook, Twitter and Google+ into your website. For any of these services, you just provide your username or page id and GoMobi does the rest for you.
---
---
GoMobi Mobile Sites FAQ
Much of the conversion process is automatic and you are able to see the results immediately, however if you still have any concerns, you may find the answers to your questions below.
Can I create a desktop website with GoMobi?
GoMobi creates websites optimised for mobile devices such as phones and tables. If you need a website that is also optimised for desktop screens, you will need to use our InstantPro Website Builder instead, which creates websites for all devices.
What will my GoMobi mobile website look like?
The appearance of your GoMobi website will be based on your full website, so will use similar colours and will attempt to import key images. Clearer menu items will be created that are more suited to viewing your website on a phone and key content will be placed in a prominent position.
Check out what your mobile website could look like by starting a free trial and run through the easy on-screen process, in minutes you'll be able to see your new mobile site.
What kind of mobile phones will work?
Websites created with GoMobi should be compatible with any phone capable of internet access. An equally friendly site should be shown to users of legacy mobile phones to users of the latest smart phones.
Will images be resized?
GoMobi will automatically adjust any images for you so that they display correctly on your site. This helps reduce page load times where unnecessary data would otherwise need to be transferred.
Can I send mobile visitors on my full site to my GoMobi site?
Yes, GoMobi includes a facility to generate a small block of redirect code. If this code is then added to your main website, visitors using a mobile device will automatically be sent to your GoMobi mobile website.
Are there any restrictions in the free trial?
The only restriction on the free trial is time. Once you've started your trial, you will have full access to all aspects of the GoMobi builder and will be able to evaluate any points of interest before signing up to the full version.
How much does it cost after the trial?
Should you decide to subscribe to the full version of GoMobi for your website, this would be charged at £2.00 per month plus VAT and would be charged on a quarterly basis.
Will I have two websites?
Yes, you will have two complementing websites. Your desktop site, which will display for desktop users and your GoMobi mobile website for visitors on mobile devices. This is ideal as you can easily tweak each site to suit its intended audience.
Can I customise my GoMobi mobile site after conversion?
Yes, after conversion you are taken into GoMobi's website builder where you are able to fully customise your new mobile site as needed.